You may not be investing as much, but you'll be benefitting from their experience and likely knowledge of the markets they choose. This method of trading has revolutionised the mirror trading concept that has been in use in the foreign exchange markets since the early 2000s. Mirror trading allowed the less market savvy investor the opportunity to benefit from the experience of other traders with more experience or a higher level of success. The CFD brokers keep innovating, and it wasn't long before someone decided to find a third way between manual trading and copy trading. For those who wish to benefit from the insights of a social trading network but still maintain control of their own capital and trading style, crowd trading offers an interesting alternative. Most trading networks are aware their advanced traders are one of their biggest assets. As a result, Gurus with a large following are treated well by the brokers.
We'll explain everything you need to know about trading social networks and review social trading platforms you can get started with today. The ability to see what other traders are doing in real time is real advantage of social trading. New traders have the ability to watch what other traders are doing and not only learn from it, but also make those trades themselves. In this respect, social trading can offer an exciting way to learn 'on-the-job'. A large percentage of traders will lose, that is the nature of markets.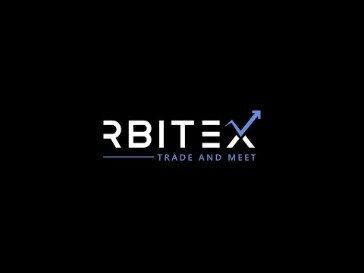 There is indeed a slight difference between social trading and social networks. Social trading focuses mainly on trading as opposed to the social aspect of it. It details the profiles of the traders according to what they do, the experience they have and how much they have achieved in the past. On eToro, every trader who joins the social platform has their public profile visible to everyone. To reduce risk and diversify your portfolio – you can copy more than one trader.
Axitrader
In addition, different brokers offer different assets for trading and have different pricing structures. The best thing about trading on a social network is that it offers an opportunity to learn. Since you can see other traders' portfolios, you can get a better sense for how to diversify your assets and how to decide how much money to stake on a single trade.
This reduces the overhead when you're trading, although this does not apply to leverage or short stock trades. What zero commission means is that you will not get a broker fee when making or closing your order. There is zero stamp duty, zero commission – and you have unlimited trades, with no dealing charges or management fees. Between 74-89% of retail investor accounts lose money when trading CFDs. Copy trading can be halal as long as the trades being copied comply with Sharia law. Not all UK brokers that offer copy trading are regulated, so make sure you check before you trade. Download the trading platform and log in using the credentials required by your broker.
Tradeo has a slick interface but it appears to be more geared towards the 'get rich quick' mindset.
By networking, sharing news and swapping tips on the markets you can learn and refine your own strategy.
eToro offers hardly any fundamental analysis tools either, meaning no real-time financial or economic news.
The basics are similar to that of mirror trading, in that you choose to copy the deals placed by traders of your choosing, replicating the positions they take in your own account.
Overall, you can get a better offering – in terms of value – from the other platforms on this list.
The main risk of social trading is that it's easy to lean too heavily on other traders.
The cTrader Copy function is fully integrated into the cTrader platform and offers reliable trading with a defined fees system and transparent strategy history. This system requires minimal time and knowledge and could potentially bring hefty profits for those following the correct trader. However, there is no upside without risk, meaning investors can experience losses if the Master trader is wrong. MT5 offers market signals from established investors so clients can manually or automatically copy trading positions. Global FX offers a CopyDeal service where clients can follow and execute the positions and strategies of top traders.
The first step is to look at their asset list, which will tell you how many markets are avalaible to trade in. There is a huge range of options when it comes to features, so it really is a buyer's market, and it's up to you to decide how you want to trade. Brokers will either use a trading platform of their own design or a generic trading programme under their brand which you'll use day to day. How you intend to use you account will impact what sort of platform suits you best, and it is another important factor to compare. Another point of difference between brokers is the minimum trade size or the minimum deposit when you're starting out. Let's explore the history of social trading, its different forms, and its inherent pros and cons.
Compare Social Trading Brokers
Cryptocurrencies markets are unregulated services which are not governed by any specific European regulatory framework . Trading with eToro by following and/or copying or replicating the trades of other traders involves a high level of risks, even when following and/or copying or replicating the top-performing traders. Past performance of an eToro Community Member is not a reliable indicator of his future performance. Content on eToro's social trading platform is generated by members of its community and does not contain advice or recommendations by or on behalf of eToro – Your Social Investment Network.
Trading cryptocurrencies is not supervised by any EU regulatory framework. It shall not be intended as operational advice for investments, nor as an invitation to public savings raising. Any real or simulated result shall represent no warranty as to possible future performances. The speculative activity in forex market, as well as in other markets, implies considerable economic risks; anyone who carries out speculative activity does it on its own responsibility. The only caveat is that you take care to research all of the information you come across, and not to jump into any risky investments no matter how well they may be promoted, or how safe they may seem.
On the contrary, eToro promises good user-experience for trading and copy trade through its mobile trading app, and web trading platform. The User-interface & User-experience of eToro platform is unique and user-friendly. Let's have a closer look at overall eToro Trading fees and look at the comparison table that illustrates the differences between eToro and other popular online brokers.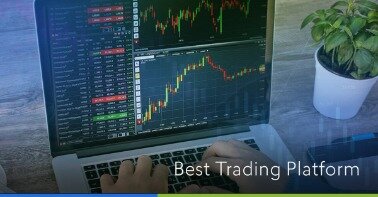 Then you can manually trade your remaining £2,500 in, say, stocks to diversify your account. Copy trading can be extremely useful for beginner traders in particular.
Get tight spreads, no hidden fees and access to 10,000+ instruments. Whether you want to start a blog, a website for your business, or simply have a platform for sharing your opinions, our wide range of guides and reviews has got you covered. For the best in overall value – including speed, price, regulations, market intelligence and tools/features – Pepperstone is your go-to choice. Now, they also offer coaching sessions, workshops and online courses. The first part costs under five grand and the next, under two grand. As for where to look, the Online Training Academy is one of the biggest trading schools in the world. Some apps put an emphasis on gradually updating your understanding of the market.
Once a trader registers on a UK social trading platform, he/she will then be able to create their own profile, the same as any other social network. When you sign up for a social trading platform, it is important that you personalize your account before you start interacting with other members to see relevant posts and market news on your news feed. eToro was most likely the first social trading platform to be introduced to retail traders in 2007. Since then, other platforms have emerged, such as ZuluTrade, NAGA Trader, AvaTrade, and DupliTrade.
We give the name "discount brokers" to anybody who brokers stocks online. They don't give you advice or personally message you to inform you of fluctuations in the market.
Copying Trades
Pepperstone offers spread betting andCFD trading to both retail and professional traders. Clients can trade FX, indices, commodities and shares on MT4, MT5 and cTrader platforms. Here's how the best social trading platforms compare in terms of charges. Then, if you are opting for the popular MetaTrader4, you can install a tool called Sentiment Trader that displays how many traders are long or short on a particular asset.

eToro offers indices as CFDs because they cannot be invested in on a direct basis. As we touched on earlier, trading via CFDs enables you to both short positions as well as long .
Social trading is a logical progression from traders talking to each other about their day's work. Some brokers will offer online tips, classes or video tutorials on everything from risk management to diversification, so try to take advantage of their advice and education where you can. Finally, part of the joy of trading is growing and learning as a trader to become better and more successful, and a broker who helps you do that is a real asset. One of the best ways of assessing the quality of a broker is the feedback that other traders like you have given them, but you can also do your own detective work. Some brokers don't operate at unsociable hours where they're based, which could prevent you from trading in a target market, or worse, your home one. Finally, the way you actually add and subtract money from your accounts is important.
eToro has stayed true to its original vision of being a completely open network for everyone to learn, copy, interact, share and compete with each other. Its simplicity and ease of use has made eToro a user favourite, giving more people access to the financial markets. They were not the first in social network trading but have proved one of the most successful, and most used. According to this review from InvestinGoal, eToro has approximately 4.5 million users in over 140 countries, proving its popularity throughout the trading community. You are still investing your money, and therefore as with all stock market and financial market investments, you run the risk of losing some or all of your money.
Etoro: Best Copy Trading Platform
Their user guide is basic and the forums are very active with ZuluTraders helping each other. It's an easy to use social trading platform with no entry costs and very low on-going fees. It works on the same basis as social networking, such as Facebook or Twitter, which connect you to family, friends, and colleagues. Social trading networks provide a platform where new and experienced traders can swap methods, data, strategy and ideas. If you have never used them before you may be wondering which ones are the best, so here we will tell you a little about each of the top 5 social trading networks. It is important also to remember copy trading does not eliminate risk, and that trading boards may be used by traders looking to influence and manipulate market pricing for their own gains.
There is good customisability across all platforms with good-quality news flow and diverse research tools, though it lacks fundamental data. Login procedures for mobile, desktop and web platforms are not as secure as they could be. Some will only deal in dollars while others will accept the euro, the pound and other currencies. In general, the largest platforms provide the widest number of options. While our site is free to use, some links to brokers use affiliate links which means that – at zero cost to you – we may earn a commission if you sign up for a broker from our site. Note that the content on this site should not be considered investment advice.
Two of the most important tools that most brokers will offer are the app and the analysis features, so you should pay particular attention to these when you're doing your research. Trading is complicated enough without your platform making life harder, so a clutter-free display and a clear and logical layout are both important to help you get the most out of your broker. This is another of the most important factors, because it's the interface you'll rely on to make your trades, and it needs to be right for you.
NPBFX offers social trading via the ZuluTrade solution with a long list of signal providers to follow. The CopyTrade solution from FBS lets beginners replicate the success of top traders with secure, flexible trading tools. Clients can use the user-friendly mobile app to compare traders, allocate funds and create a unique trading portfolio.
Here at the AvaTrade UK website, you can enjoy world-class signal providers that rank among the best in the industry. Because you are following an experienced trader with a solid track record, this can give you a false sense of security.
You should consider whether you understand how CFDs work, and whether you can afford to take the high risk of losing your money. of retail investor accounts lose money when trading CFDs with this provider. In such situations it's very easy to become overconfident and leave the platform to its own devices. However, all traders can experience large drawdowns and, if you've not been keeping a close look at how the traders you subscribe to are doing, so can you. Although signals and tips services generally cost money to subscribe to, traders still have a choice whether to act on each one. Choice of communication technology is key when using signals – speed is of the essence. An investor (or 'mirror trader') selects a trading strategy based on what currencies they wish to trade, how much money they want to make and how much they can afford to lose.
Top 10 Best Social Trading Networks 2021 Review
The platform focuses somewhat on trading signals, updating your feed every time someone you follow has a signal triggered. There's no charge for copy trading on NAGA, and the platform helps you start accumulating a following by providing a number of trading signals for free. In addition, it's possible to use others' research into an asset to help improve your trading decisions.